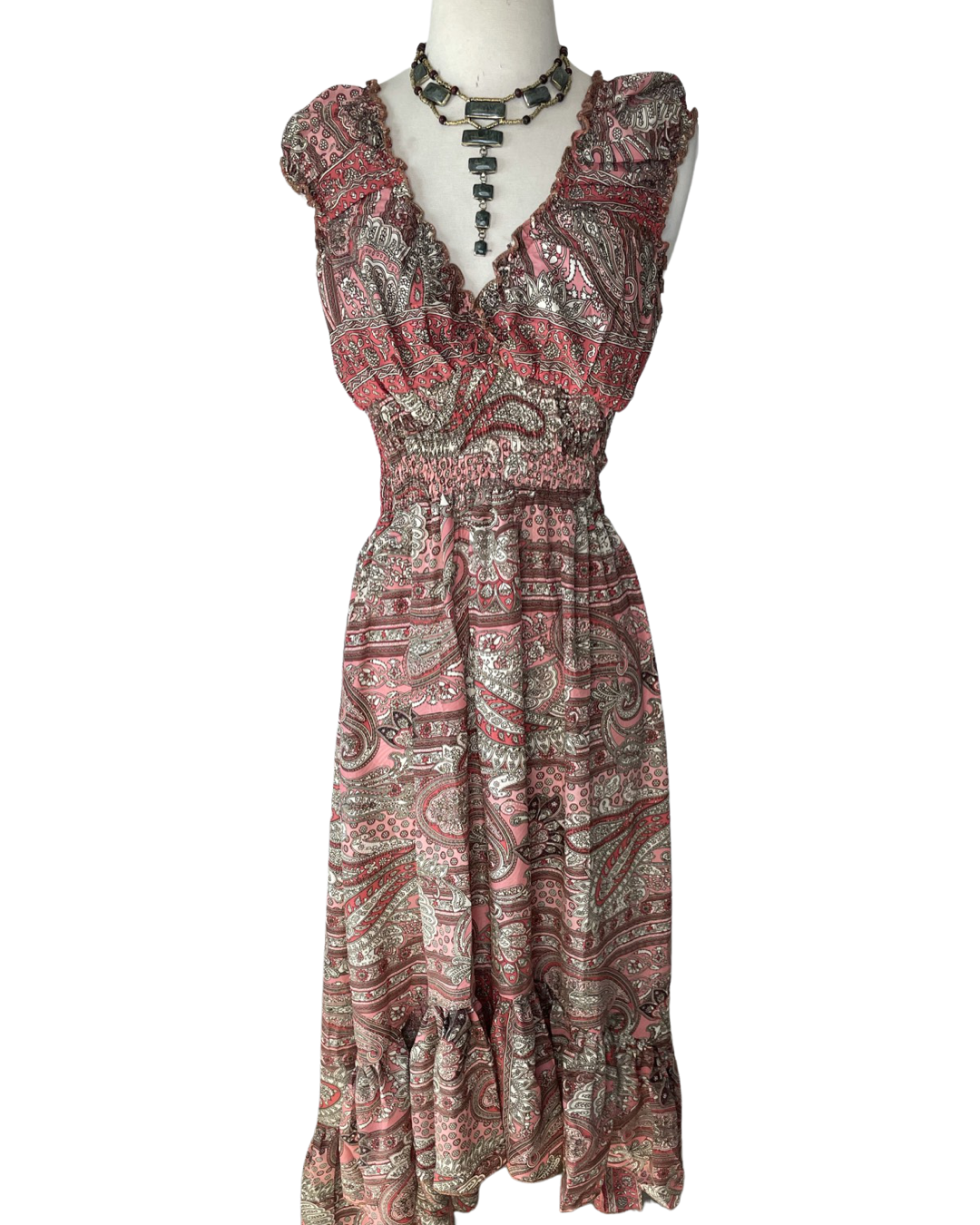 Newport High and Low Silk Ruffle Dress (Blush)
Newport High Low Silk Ruffle Dress
Bohemian high and low ruffle dress adjustable to fit from Small to Large.
Fabric feels amazing! Silky, soft and wrinkle free.
Stretchy waist and stretchy comfortable arm holes
. Can be worn on or off the shoulders. *Picture of model is a reference picture. *Size: Adjustable *
Fabric: 70% Silk 30% Viscose
*Handmade and small batch 
Premium Brand
Best Seller.
Bust A - DD figure Flattering
Multiple Prints Available